I have been remiss in not highlighting my darling friend Eb's latest publication endeavor. Her **second** New York Times article was published last Friday in "Escapes" - and was on the front page of the Travel section: Powered by the Air Over the Hudson Valley.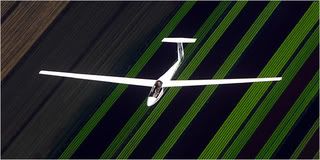 The article chronicles her first attempts at "soaring" or "gliding" -- essentially, an activity that involves flying in un-powered aircraft known as gliders or sailplanes.
I am so unbelievably proud of her -- go check her article out!