I was perusing Michelle Rago's site today -- and for the first time, her logo really caught my eye.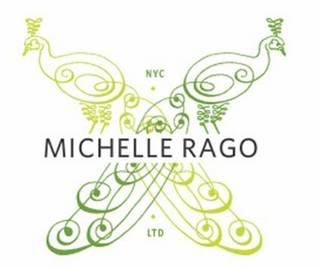 I'm not sure why I've never noticed it before, because I'm always drawn to shades of green -- and, inexplicably, peacocks.
So after seeing this logo, I got to thinking ... I keep trying to come up with ways (or really, reasons for) to incorporate peacock imagery into some of our wedding elements. That's my problem with wedding icons, symbols or motifs -- I always have to have a reason for why something was chosen.
I love bird imagery -- little birdies, nests, eggs, feathers, etc. -- and I would LOVE to incorporate that somehow ... but why? FI and I didn't have our first date at the flight cage, we don't own any pet birds, my name isn't Robin. There isn't much of a reason why we should have it. Why would mini nest favors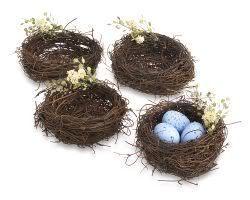 make any more sense than say ... chocolate dinosaurs?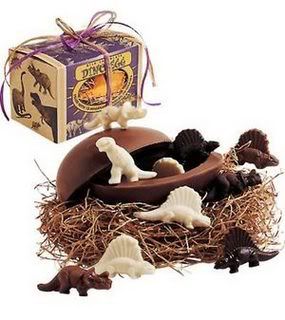 (side note: I am OBSESSED with these darling chocolate penguins from Burdick -- don't even get me started on my love affair with penguins ...)
Anyway ... just something I've been pondering lately ;o)