... and cross your legs. I just read that after innumerable television specials documenting the arrival of one child after another, the Duggars finally have their own regular TV show (a la Jon and Kate): 17 Kids and Counting. Let the backlash begin!*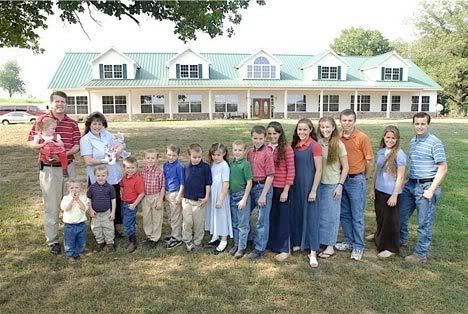 {The Duggars: photo from Discovery Health}
I can't believe I missed the debut -- thank goodness it's on TLC, so I'm confident that it will be replayed ad infinitum.
New to this "can't.stop.watching" (maybe) cautionary tale for future mothers everywhere? Catch up here.
*NB: there will be no backlash from me, I am obsessed with this family and really any family that would a) subject themselves to the prying eyes of the TV watching public; b) subject themselves to raising MASSES amounts of children. As an only child, this is FASCINATING to me -- I've been following the Duggars via their occasional specials for years.