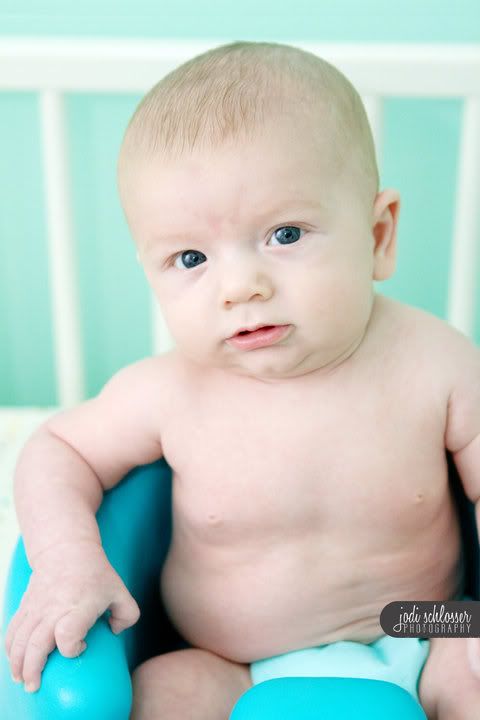 Charlie turned three months yesterday! Where does the time go? I can hardly believe it. Last night I had all of these dreams where my baby boy was suddenly all grown up and wanted none of my snuggles! ::sniff:: I hope he stays little (and snuggly) for just a bit longer ;o)
This past weekend we had the talented Jodi Schlosser snap a few pics of our Mister Man. I cannot stop looking at them! They are all wonderful and Charlie looks so cute.
Just had to share! More here.